Fire Alarm Testing
for business
We offer a regular fire alarm testing service to help ensure the safety of your employees and visitors, and for compliance with the latest fire safety legislation.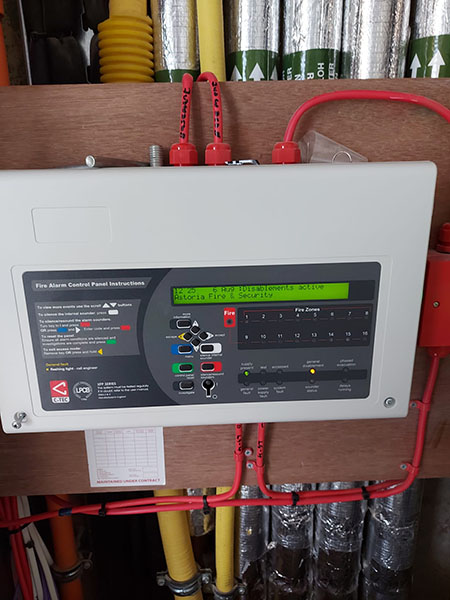 Over time, smoke detectors become less sensitive, standby batteries in control panels can become weak and faults develop. This can lead to false alarms, or in the worst case, a fire not being detected. A working fire alarm system should give enough warning to save lives and give firefighters enough time to limit damage to your property.
Fire alarms should be designed and installed appropriately for the use on your premises. We can give advice and quotes to make appropriate changes as necessary.
Our fire alarm testing includes the following:
All smoke and heat detectors are tested for functionality, including all manual call points (red break glass units)
Bells and sounders are operated and assessed to ensure they provide sufficient sound levels in all areas
Fire alarm panels, batteries and cable joints are checked (where accessible)
All checks are logged in your fire alarm logbook.